Frequently Asked Questions
Timpanogos Storage of Heber City, Utah—Frequently Asked Questions
What Our Customers Are Asking:
Renting a storage unit brings a host of questions with it because each storage facility is different. Additionally, your circumstances for renting may be different, even if you've rented before.
At Timpanogos Storage, we don't want you to have uncertainty about what to expect from our facility. We aim to provide transparency and spectacular storage services to each of our customers. To that end, we've compiled several questions that we commonly hear. If you have any unanswered questions about our facility, unit sizes, contracts, or more, feel free to reach out to our friendly staff.
We're here to help in any way we can, especially by answering your questions.
Timpanogos Storage is located at 165 S 800 W in the middle of Heber City, right behind the Standard Plumbing Building off 100 South on 800 West.
We are in the office Mon-Fri 9 AM – 6 PM and Saturday 9 AM – 4 PM. Our call center is available by choosing option 2 any time we are on another line or not in the office. You can access your storage unit from 6 AM – 11 PM every day.
All our contracts are month-to-month, and units can be rented for as long as you have storage needs. We offer a one-time 10% discount off the normal rate for any lease that is prepaid for 6 months or longer. We charge a $20 one-time administration fee, but we do not require a security deposit.
We offer contactless storage rentals, and our website will walk you through the selection, lease signing, and payment process. You can also call 435-244-6757 or email info@timpstorageheber.com for additional information. You may also stop by and talk to our manager for a personal tour of our facility and any help with the leasing process. Payments can be put on autopay or made in person, over the phone, through the mail, or made right here on our website!
For assistance in selecting the right size storage unit for your needs, you can use our convenient
Sizing Chart
right from our website!
A drive-up unit has direct access from the outside (like a garage) and has no controlled heating or cooling. These units are great for car storage, pallet delivery, and tool and equipment storage.
A temperature-controlled unit
is inside a building with heating and cooling, ranging in temperature from 60–85 degrees Fahrenheit. These units are best for household goods, including furniture, electronics, paper and important documents, musical instruments, and cloth items like blankets and formal dresses. All units are on the ground floor.
You, as the renter, choose a unique gate code and have the only keys or combination to your lock on your storage unit. Anyone you share your gate code and keys or combination with can access your unit. Also, anyone you designate as an authorized access user will have access to information in your account. It's a good idea to elect a trusted family member as an authorized access user and share the location of your keys or combination of your lock, as well as your gate code in case of a tragedy to avoid legal issues over access to your belongings.
Come see us in the office for access to free hand carts for use while at Timpanogos Storage. We also have in-town and one-way rentals of U-Haul furniture, utility and appliance dollies, and furniture pads.
Keeping your personal belongings clean from dust and dirt that is common with non-temperature-controlled storage, precious artwork, antiques, documents, records, personal belongings, and many other items to protect from the elements can be handled in temperature-controlled environments. 
Your family can absolutely have access to your storage unit!
You can rent a storage unit as long as you want. Our contracts are monthly, so as long as you renew, you can keep your unit.
Regrettably, we do not have open outdoor spaces or units that fit large recreational vehicles or trailers. Our spaces are designed to store personal home or business items.
The facility does not insure your goods, but SAFESTOR does. SAFESTOR protects you in case of loss or damage to your goods from many perils, including fire, hurricane, tornado, wind, vandalism, vermin, lightning, earthquake, hail, building collapse, explosion, leaking water, burglary, or smoke. SAFESTOR offers a choice of four protection levels: $1000, $5000, $10000, and $15000 (protection is for actual cash value) for a small monthly fee, and there's only a $100 deductible for each covered loss. Contact us for details.
To pay over the phone, you can provide us with a credit card and reserve your unit from our website.
No! You can rent month-to-month.
YES! We offer a one-time 10% discount for any lease that is 6 months or longer off the normal rate.
No! All you need is the first month's rent.
About 65% of our units are temperature controlled. Timpanogos Storage is the largest temperature-controlled storage facility in Wasatch County.
Sadly, we are required to hold auctions from time to time to sell unpaid and abandoned store units should renters fall more than 30 days behind on their rent. Watch for those auctions on www.storagetreasures.com.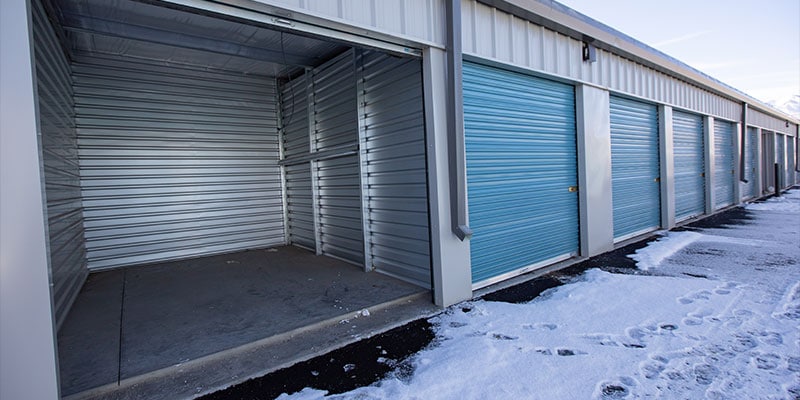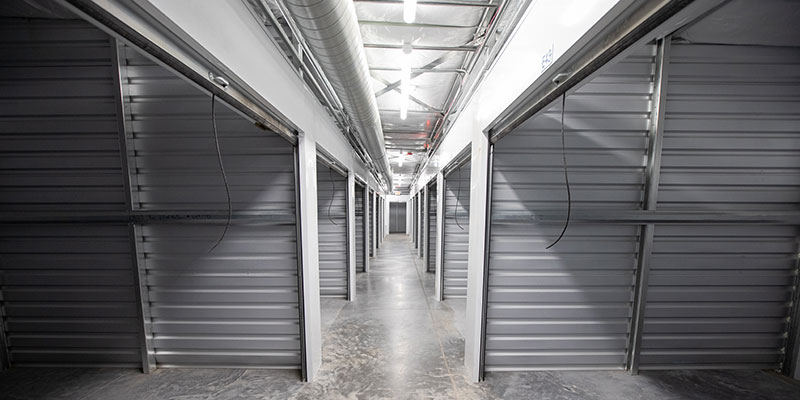 Our security is state-of-the-art,
so you don't have to worry!
We pride ourselves on having spotless
units and grounds for our customers.
It's difficult to find quality like
ours at the prices we offer!
From unit size to temperature control,
we have a wide range of options.